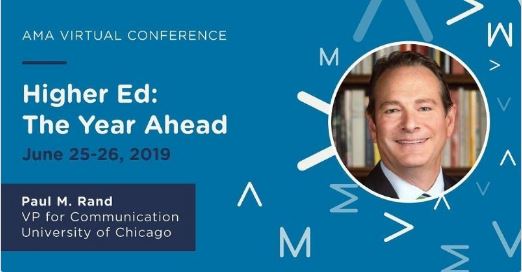 Higher ed marketing never takes a break. Whether you're preparing to welcome the next class, engaging students on campus or keeping in touch with alumni, your brand has to do a lot of heavy lifting.
The AMA Higher Ed Virtual Conference: The Year Ahead will help refresh your knowledge as you get ready for the upcoming school year. Over two days, we'll focus on the latest trends in enrollment marketing and brand management.
Join us June 25-26 for this free online event to connect with other higher ed marketers and learn new ideas to make your brand shine.