What Is Multicultural Marketing And Why Do You Need It?
Upcoming Virtual Event
Tue, September 22, 2020
11:00 AM – 12:00 PM
The diversity of the U.S. population is growing. Organizations understand the need for marketing and connecting to diverse audiences.
But understanding the need is one thing, while creating an effective marketing plan that is supported and used is another.
Find out what marketers need to know about multicultural markets, and how to effectively bridge the gap between understanding and action.
About the Speaker:
Lydia Michael, President & Owner Blended Collective
Lydia Michael is the President and Owner of Blended Collective, a multicultural marketing and brand consultancy. A thought leader in multicultural marketing, diversity and inclusion, Lydia focuses on helping brands each and engage diverse audiences and consumers through brand, content and multicultural marketing strategy, which requires an authentically and culturally engaging approach. In 2018 and 2019, she received several diversity and marketing-centered awards for her work through Blended Collective.
For more about Lydia, visit blendedcollective.com and lydiamichael.com.
Market Research Special Interest Group
Upcoming Live Event
September 17, 2020
11:30 AM – 1:00 PM
Conducting Business and Research in a Post-Covid World
How to optimize your research insights within your organization, especially during this current global pandemic.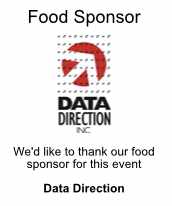 DISCUSSION LEADERS:
Michael Francesco Alioto, Vice President, Global | GONGOS
Michael Francesco Alioto is Vice President, Global and Multicultural at Gongos Inc., located in Royal Oak, Michigan. He has been conducting marketing research for over 30 years and global research for over 25 years.
He is involved in product and services development, branding, and marketing studies from both qualitative and quantitative standpoints. Michael oversees Gongos' global and multicultural efforts as well as research within the automotive sector. Michael is a frequent speaker at AMA and ESOMAR conferences and is an adjunct faculty member for the Michigan State Graduate Program in Marketing Research and at Walsh College where he teaches methods classes in the doctoral program.
Steve Crewdson, CPCU, Senior Research Lead | GONGOS
Steve supports clients find the root causes of success. Using his combination of client and vendor experiences, Steve helps bring clarity to complex questions so business leaders can grow customer centricity within their organizations while never losing sight of financial, operational, and contextual priorities.
Steve has extension research and consulting experience in the areas of customer satisfaction, executive advising, quantitative research, analytics, and competitive analysis in the areas of property/casualty insurance, financial services, powersports, and automotive.
FOOD & BEVERAGES (per table):
A selection of appetizers will be provided per table, such as:
Chips and Salsa
Quesadillas
Other food items or beverages are available for purchase.
SAFETY:
Safety of all AMA members and guests is of the utmost concern for all attendees. We will be following the State of Michigan, CDC and MEX safety procedures.
Please view the "P&C Safety Promise" 1-minute video below or on the MEX website.
Depending on the number of attendees, there will be several socially distanced tables available. Each table will accommodate 2 to a maximum of 6 attendees.
The discussant leaders will be at one of the tables.
A maximum of 24 attendees allowed.